Nutrition Facts for Tootsie Rolls
Tootsie Rolls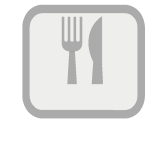 Tootsie Rolls (1 piece)

25

0 g

0 g

6

0 mg

0 g

0 g
Nutrition Label for Tootsie Rolls
Tootsie Rolls (1 piece)
Nutrition Facts
Serving size: 1 piece (7 g)
Amount Per Serving
% Daily Value*
Vitamin A 0%

Vitamin C 0%
Calcium 0%

Iron 0%
Zinc 0%

Thamin 0%
Riboflavin 0%

Niacin 0%
Vitamin B-6 0%

Folate 0%
Vitamin B-12 0%

Phosphorus 0%
Magnesium 0%

Vitamin D -
*
Percent Daily Values are based on a 2,000 calorie diet. Your daily values may be higher or lower depending on your calorie needs
Tools
Customizing your Food Label
This food label provides nutrient values for 1 piece. To change the serving size or other details for this food, click
here
.
Understanding Food Labels
For an in-depth guide on how to read and understand Nutrition Facts labels, click
here
.
Source
A note about the source of our nutrient facts: Most of the food values on our site (including the ones in the Tootsie Rolls nutrition facts label above) were obtained from the
United States Department of Agriculture National Nutrient Database for Standard Reference
.
Rounding
Our site uses the same rules for rounding nutrient values as food labels you'll find on cereal boxes and milk cartons. You can find these rules here:
Nutrition Label Rounding
Percent daily values
The % Daily Values numbers on the Tootsie Rolls nutrition label above are based on a 2000 calorie diet. If your
Daily Caloric Intake
is higher or lower than 2000, you should adjust these values accordingly.
RecipeBuilder
RecipeBuilder allows you to create a custom food label for all of the ingredients for a recipe. Try it
here
.