Nutrition Facts for Sunflower Seeds
Sunflower Seeds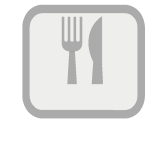 Sunflower Seeds (1 oz)

180

15 g

2 g

6

0 mg

5 g

3 g
Nutrition Label for Sunflower Seeds
Sunflower Seeds (1 oz)
Nutrition Facts
Serving size: 1 oz (28.35 g)
Amount Per Serving
% Daily Value*
Vitamin A 0%

Vitamin C 0%
Calcium 2%

Iron 10%
Zinc 10%

Thamin 6%
Riboflavin 6%

Niacin 6%
Vitamin B-6 10%

Folate 15%
Vitamin B-12 0%

Phosphorus 35%
Magnesium 10%

Vitamin D -
*
Percent Daily Values are based on a 2,000 calorie diet. Your daily values may be higher or lower depending on your calorie needs
Tools
Customizing your Food Label
Try our custom
Food Label Generator
if you want to create a customized food label. This tool allows you to choose different attributes for the food (cooked, raw, etc) and select a different serving size.
Understanding Food Labels
For more information about how to read food labels, go to our
Understanding Nutrition Labels
page.
Source
The source of the food facts above was the
USDA National Nutrient Database.RecipeBuilder
Make use of
RecipeBuilder
if you want to create a cumulative total of nutrition values for an entire recipe. Simply enter the ingredients and a complete food facts label.