Carbs in Tuna
Tuna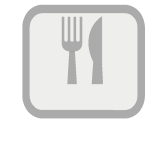 Tuna: Carbs
---

Tuna, Bluefin, Cooked
(3 oz)
0

Tuna, Canned, in Water
(1 can)
0

Tuna, Skipjack, Cooked
(1/2 fillet)
0

Tuna, Yellowfin, Cooked
(3 oz)
0
View Full Nutrition Label for Tuna

Tuna Nutrition Facts Label
View a detailed nutrition label for this food. Simply follow the link above and select the specific food and serving size.
Carbs Values for Similar Foods

Smelt, Rainbow
(10 ounces)
0

0

0

0

0

25

Tuna, Yellowfin, Cooked
(10 ounces)
0

0

0

0

0
Tools
Tuna Nutrition Facts
For additional information and a full nutrient facts label for tuna try our
tuna food facts page
. You can change the currently displayed amount of tuna to a different amount on this page. Then use
RecipeBuilder
to add the food to a stored list of up to 25 ingredients. Once all of the ingredients are added, a new label will be created which totals the nutrient values for the entire recipe.